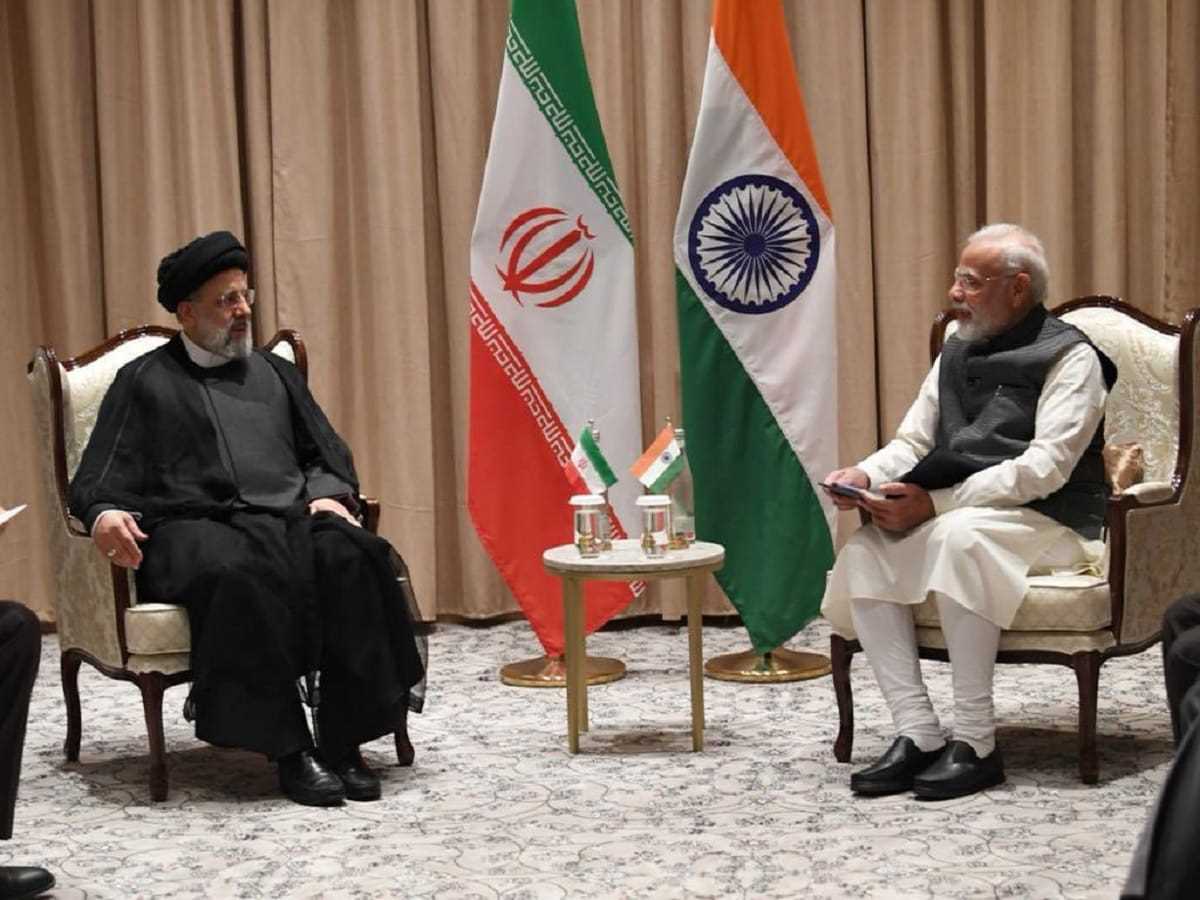 Prime Minister Narendra Modi and Iranian President Ebrahim Raisi met on the sidelines of the 22nd meeting of the Council of Heads of State of the SCO.
This was their first meeting since President Raisi took office in 2021 and the two leaders discussed several important issues related to bilateral ties and expressed their desire to further strengthen the ties.
Prime Minister Modi highlighted that India-Iran bilateral ties have been marked by historical and civilizational ties, which include strong people-to-people contacts.
The two leaders reviewed the progress in the development of Shaheed Behesti Terminal, Chabahar Port and underlined the importance of bilateral cooperation in the field of regional connectivity.
The two leaders also discussed international and regional developments, including in Afghanistan. The Prime Minister reiterated India's priorities of providing humanitarian assistance to the people of Afghanistan and the need for a representative and inclusive political system in support of a peaceful, stable and secure Afghanistan.
President Raisi briefed the Prime Minister on the status of the JCPOA negotiations.
The Prime Minister invited President Raisi to visit India at the earliest at his convenience.